Multispectral Imaging Camera
The MAIA-M2
multispectral imaging camera by Eoptis
weighs only 59g, and it is modular, compact, and cost-effective; users can adjust the bands to suit their needs. This device can be expanded with other modules, resulting in
a highly extensive set of the main multispectral indexes
.
The MAIA-M2 model can operate autonomously and is the smallest and lightest dual-sensor camera available on the market. Its
applications are manifold
: it is used in the aerospace and the mobility sectors, namely in air and ground vehicles, as well as in precision farming and environmental monitoring.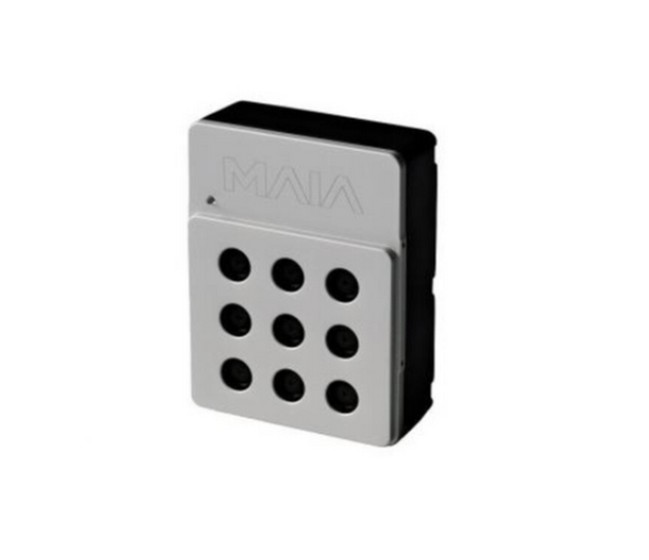 Benefits of the multispectral imaging camera in agriculture
Our
multispectral imaging camera
monitors the crop's health, detects diseases or symptoms of poor nutrition at an early stage, optimises water and fertiliser supply and estimates yields using agronomic indices.
That makes it possible to pursue a more sustainable form of farming
; in fact, this device was designed
in collaboration with SAL Engineering and The Bruno Kessler Institute
.
High performance
Every camera features two 1.2Mpix CMOS sensors with a global shutter and high sensitivity to
capture stable and sharp images
. The MAIA-M2 model captures images with a fixed shutter speed of 1fps based on an electrical signal. Images are stored on a removable card, but it is still possible to download them via a USB interface.
It is possible to connect two or more cameras, thus creating a camera matrix and increasing the number of computable indices.
Find out more
All products
Contact us