Our president Alfredo Maglione, Ambassador of Innovation at the A&T - Automation & Testing Fair
Italian industry is living through a profound transformation. Crucial is the contribution of
Additive Manufacturing
, valuable for increasing competitiveness and profits in production processes; it is a central issue, not only for companies but for the whole country.
It will be discussed on
October 27 in Vicenza
, Italy, as part of the important
A&T - Automation & Testing exhibition
. Among the protagonists of the prestigious round table, organized by HIT - Hub Innovazione Trentino, will be our president
Alfredo Maglione
, who will illustrate the experience of the OPTOI Group and some specificities of the Trentino ecosystem of manufacturing innovation.
We look forward to seeing you there from October 25 to 27 ! Link >
https://vicenza.aetevent.com/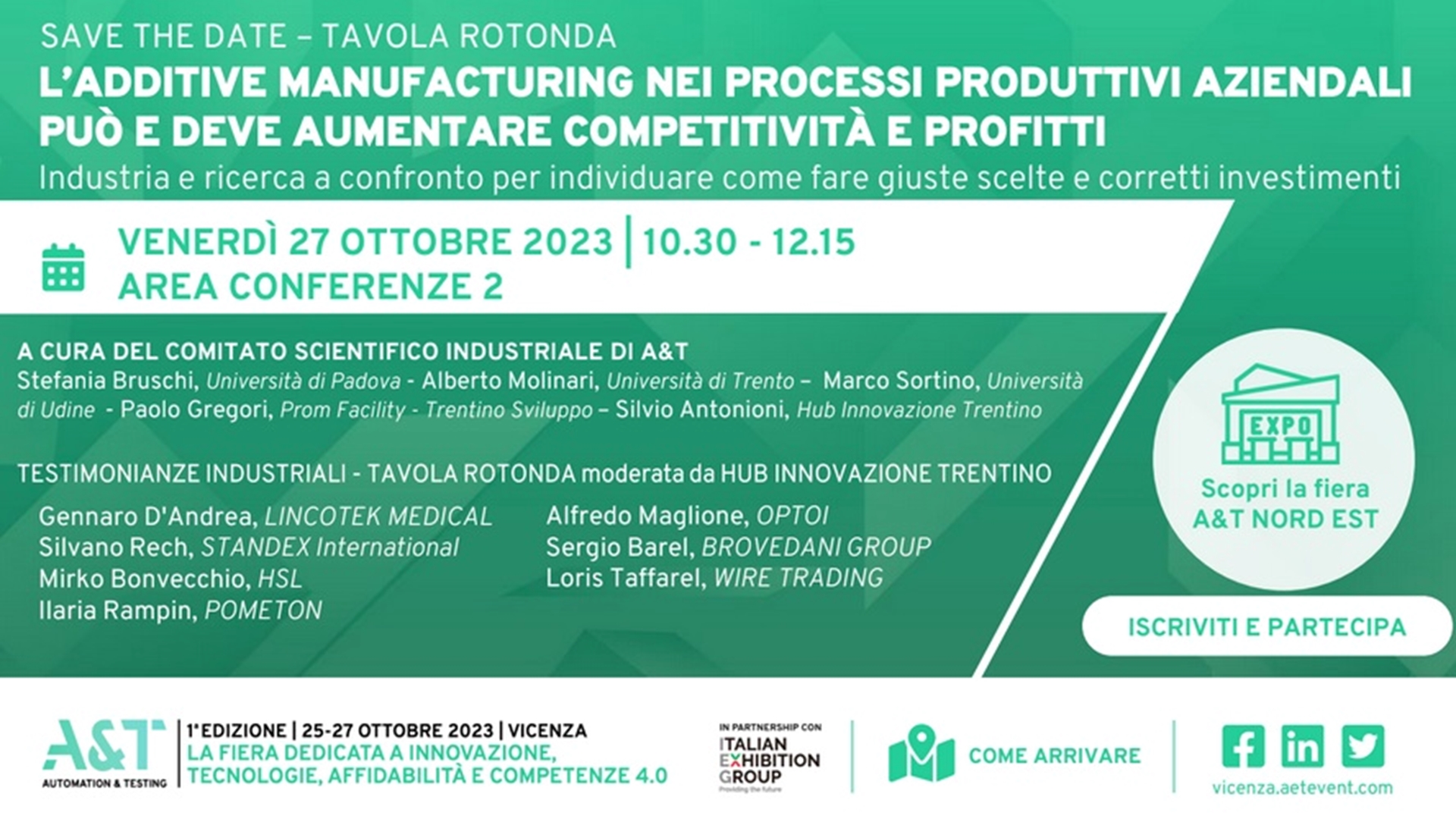 Go back to other news
Contact us